Edit:

I'm sorry i didn't make this clear and apologies to those who requested for logolink. The book review sites are for members of the "fill in the gap" blog only as often in the posts of this blog people link their more comprehensive reviews to their own book review site. Sorry
Again a techno announcement! If you have a book review site, then please leave a comment with the link and a logobadge (you can see the bookbundle one on the side there) - i'd like all logo sizes to be 150x150px so it looks uniform (and is easier for me lol).
If you have a book review site but no logobadge, i can 'try' (and i am no graphics person) to make up a simple one (like the bookbundle one) - just let me know in the comments section.
thank you!
Edit: Please email me at emily.m.cross@aol.co.uk and i'll pass on the html for the moving text links and icon links
Here are the images and their links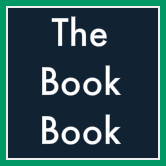 http://i153.photobucket.com/albums/s221/epona_2007/FireShotcapture5-TheBookBook-1.png